Here are some common questions about ZindoLabs.
What makes ZindoLABS courses accessible. Affordable. Awesome?
Accessible: Courses are physically accessible since you can take any course from the comfort of your living room, kitchen, bedroom, bathroom. No waiting for a meeting, course or lecture. Courses are also jargon-accessible. We break things down into normal language. And, if we do use jargon, it's VERY well explained before we use it.
Affordable: Get access to our courses starting at $47/mo. No long-term commitments and cancel anytime.  The information you learn in them can generate you thousands over your lifetime once you know the right areas to focus on and deploy through your marketing efforts. No more spending time on skills you 'hope' to use down the road. Get what you need to focus on now and learn to implement. 
Awesome: We are ridiculously passionate about marketing, entrepreneurship, and sales. We hope our enthusiasm, excitement, and energy comes through in every course we have.  Plus, you learn so much RELEVANT and RELIABLE information about marketing and sales. You will be able to start a business, grow a business or expand a business.   This type of empowerment and confidence is invaluable.
Is this the same stuff as the Internet?
NO WAY. We were very conscious of that when creating each course. Obviously, the Internet has ALL THE THINGS, so to say that no info provided in these courses exists anywhere is crazy-town. However, the courses are geared to teach you relevant and reliable information. We are here to provide you a one-stop shop so you don't have to endlessly scroll blogs, wondering if the info is correct or if it's the latest and greatest techniques available in the market.
Furthermore, the customizable downloads, tools, and resources that come with each course are what really sets our courses apart from the Interwebs. The resources are included to ensure you are able to not only learn the information but to get you up and quickly implementing what you have learned. 
The Internet can be an information overload, especially when it comes to marketing topics. Often, there's no context for the info and much of it is overly generalized from sources that aren't marketing experts. This site was built by marketers, doing marketing things in real-time. 
I am just getting started and I don't have any employees. Is Zindolabs too soon for me?
ABSOLUTELY NOT! ZindoLabs was built for people just like you! Hey, we were all in start-up phase at least once. WE all came to this place of marketing and entrepreneurship with no skills, no knowledge just like you.  We've just been doing this a long time and have some experience behind us.
Not only that, we use it every day. We aren't Professors from a college offering online marketing training or lessons in Entrepreneurship. We are marketers and entreprenuers in the field creating, deploying and building businesses for our selves and for our clients every day. We will always strive to provide you the latest and greatest techniques available.
So don't be shy! Come on in and say hello! We are a helpful community and here to move you from where you are to where you want to be! You put in the work, we'll show you how to do it!
Do you represent any legal organizations or big box content aggregator?
Hells no, the information in any course does not replace the CAN-SPAM Act: A Compliance Guide for Business or any of the other regulations for marketing online. The information in any courses we offer is for educational and illustration purposes only. All information is for education, not advice. As with any marketing online. Any of the tools, resources or opportunities we suggest, PLEASE do your due diligence and make sure they are the right direction for your business as we have no idea where you are or how you are building your business.
Will Zindolabs provide me with a marketing strategy and plan?
Imagine an online medical site that promised to diagnose your issue and prescribe pharmaceuticals/supplements/Tinctures without talking to you or collecting all of your medical history……. SUPER SKETCHY right?  What if they got one thing wrong?
Same here.
ADVICE (marketing strategy or planning) needs to be customized – FOR YOU SPECIFICALLY. Advice = customized for you. Education = relevant information that may pertain to your business and give you insight into your own situation.
We are here to show you how to do it, but again, there are so many different variables that can go into a business. It's your job to take the examples and deploy them in your business, when and how it makes sense for you and where you currently are in your business.
Where can I get customizable advice?
Individuals and Agencies that offer the service you are looking for.
But a few words of advice. Make sure you are asking the right questions, so you can better your chances of getting the expected results.
Too many times, I've worked with Entrepreneurs only to find they did not receive the service they believed they were to receive for what they paid.
So you want to hire someone to do your marketing? Start with a sound strategy and after that who you hire is less important because they are just implementing the plan you built.
What type of Plans do you offer?
ZindoLabs.com is excited to offer a variety of learning solutions to meet the individual needs of different learning styles and levels of knowledge.  We offer a Starter, Professional and Advanced Plan on a monthly or annual subscription. Each membership provides a free WordPress website, hosting, SSL and sub-domain name.
For groups or organizations with five or more learners, we offer convenient plans to promote and support team learning through our online catalog. Send us an email to find out more about subscriptions for academic, business, and government organizations.
I just signed up for a membership - now what?
WELL HELLO…AND WELCOME! We are so excited you are here and we get to be a part of your entrepreneurial journey. 
As far as the getting started stuff, you will be getting an email in your inbox shortly. This email will provide you with your login information and a link to our members-only site.
How do I Contact Support?
The best way to get a hold of us is to click on the support icon in the bottom right corner of this page…
Is Zindolabs available internationally?
Marketing can be deep and complex, so currently, our membership is only available in the US and Canada. We are working on creating content and training for other countries. If you are outside of the US but are selling to US or Canada customers, ZindoLabs may still be a fit.  Reach out to us at Customer Service and let's see if we can accommodate your needs.
What happens after I've taken a Zindolabs course and it's totally moved me from where I was stuck to launching a successful campaign in my business?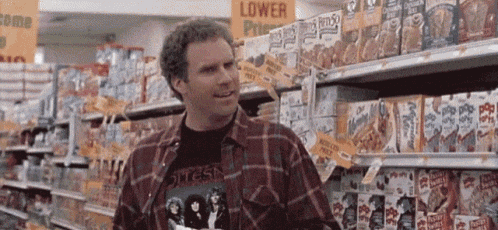 How are the courses delivered?
Every course has either a series of rad video tutorials, audio tutorials or interactive worksheets that will teach you ALL THE THINGS! In addition, some courses have assignments, customizable tool, handouts and cheat sheets to help you learn. Depending on your course, you're looking at about 1-4 hours of content on average. Some quick, lessons others, will take you a few hours to learn. Courses can be done at your own pace. make a tea, settle in and get excited about you are about to learn.
Are the assignments graded?
Depends. The assignments come with answer keys (where necessary) and specific instructions on how to use the tools.
If you are in a specific training, then there could be a student/teacher relationship where a student would have their content, quiz or test graded by their instructor.
Do you offer tutors? Or additional education support?
The courses are DIY in their nature. As of now, we don't have a tutorial service for the Starter Plan, but if you are a member of the ZindoLabs, (which access is available via the Professional and Advanced Plans) we do offer Office Hours that you could possibly get some group assistance.
How can I update my billing and account information?
Enjoy anytime access to your ZindoLabs.com billing and payment history through your account settings. You will also be able to review your payment history, update your credit card and account information, and find information on our refund policies.
I lost my username and/or password. What do I do?
Access your ZindoLabs.com account from multiple devices with your secure login. Whether you're an individual learner or part of a multi-user account, you can find answers about retrieving your login information, changing your password, and more.
If you want to change your account email address, you will need to utilize these simple steps below:
Log into your account
– Scroll down to your Dashboard
– Select Edit Account
– Update your details
– Then click save.
For general inquiries and support, you can click the support icon in the bottom-right corner of this page or email us directly.
To send us an email directly, please send it to support@zindolabs.com.
What is the refund policy?
Your money-happiness is important to us and we follow the Consumer Protection Act policy for refunds. We are super confident that each course is a life-altering money-party of awesomeness!! But, money is a tough subject to tackle sometimes, and so we do encourage you to at least try the course material first. Really attempt to nerd out and dig in. But, if you're still not jazzed after completing any assignments and participating in the tutorials, you can shoot us an email at support@zindolabs.com if within 14 days of purchase and we'll issue a full refund.